So this year I am tackling Christmas dinner with my Mum. Usually my Mum heads up all the cooking, while simultaneously cleaning the bathrooms, making drinks, making sure  my dad gets his chores done before the relatives show up, and generally being a (stressed out!) superwoman! Well this year will be different! First of all, the family is coming over on actual Christmas, which never happens (usually we stay in our pajamas at my parents house all day and watch movies). Secondly my Mum and I are planning everything  out in advance so we won't feel so overwhelmed on the actual day. We definitely don't want to spend all of Christmas morning getting everything together for when the relatives show up!
On a side note, when did the holidays get so crazy? I miss the days of spending all of Christmas day at home, and visiting the grandparents on Christmas eve. *Sigh* Simpler times. Now in my old age I have up to 5 different family Christmas's to go to every year, yikes! I guess that's what happens when you marry into a large family! Thank goodness I have 2 weeks off during the holidays! 
Anyway back to Christmas Dinner. Here's what I've decided to make. I'm sure my mum will agree. (I haven't exactly let her know about my plans yet.
Hi Mum
!)
Appetizer: baked jam and brie bites
I know this screams Super Bowl and not Christmas but it's super easy and sounds amazing. 
Mains: A turkey and root veggies. Nothing fancy, we have one in the freezer we just want to use.
 Roasted Potato Salad with Bacon 
Mixed Greens with Goat Cheese, Red Onion and homemade vinaigrette
Desserts: Peppermint Pattie Brownies
Pear, Goat Cheese and Honey Tart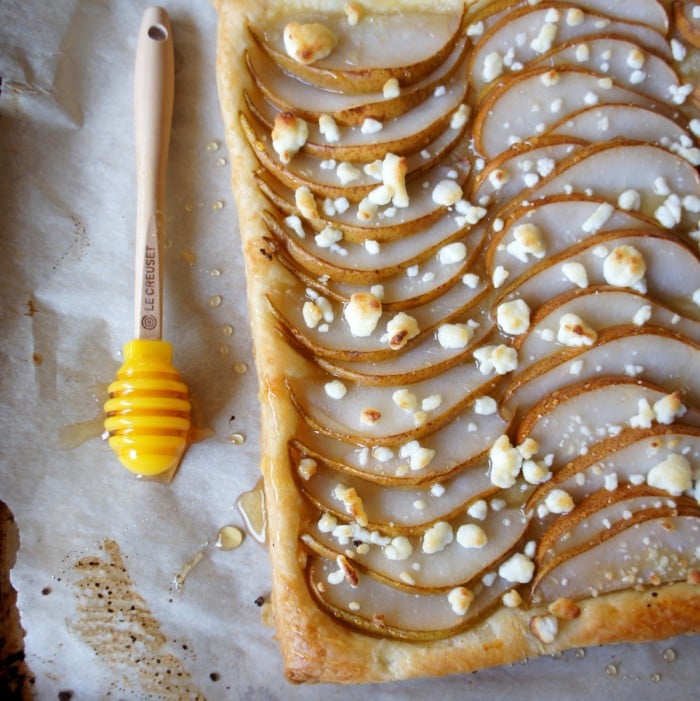 Oh yeah. You know you wanna come to my Christmas Dinner.