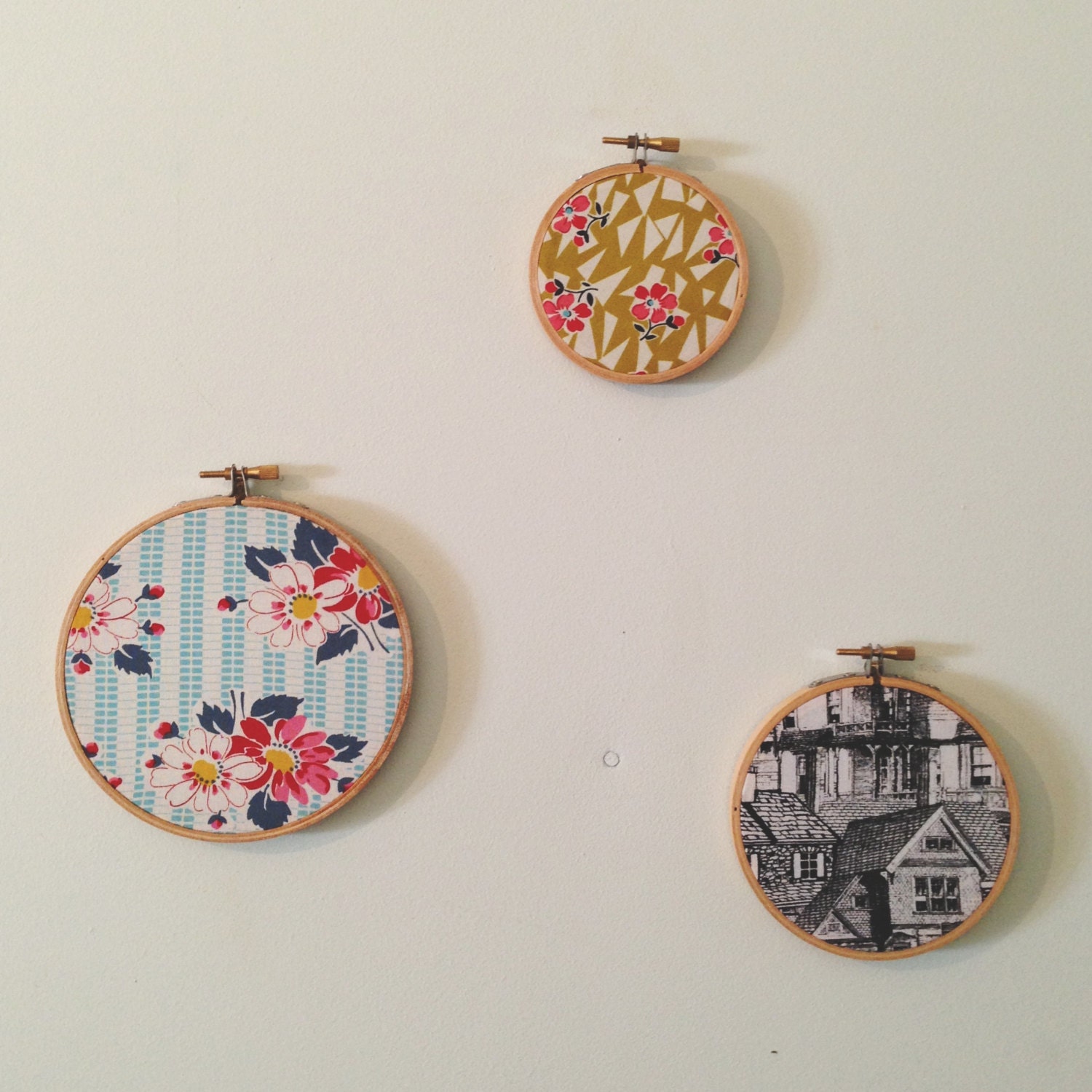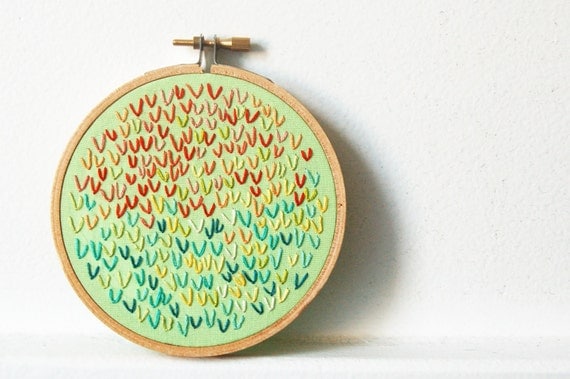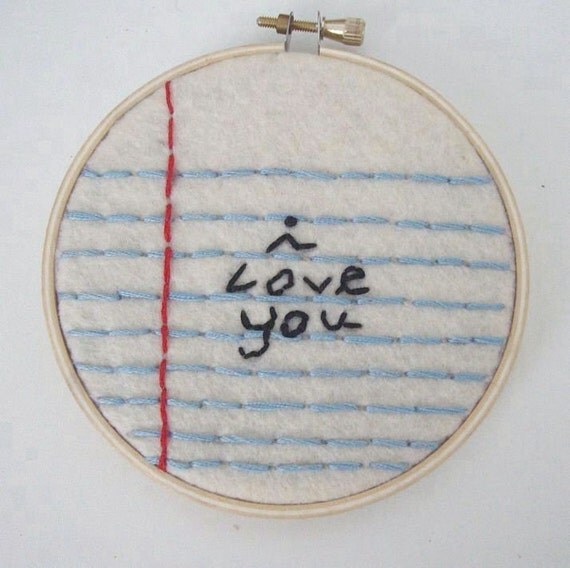 (click on pictures for links to etsy page)
I'm jonesing for some new art on my walls but can't justify paying $40+ dollars on something neat from Etsy. The little old lady in me is really drawn to these hoop art pieces.  Especially the ones that are just filled with pieces of vintage fabric. I do seem to have an excess of that lately. I could probably make these myself. 
Also, is it bad that I get a lot of my craft ideas from Etsy? I feel guilty about this sometimes...